Worldheritage in Mongolia
Journey to Bogd Khan Uul National Park
3 days trip to Bogd Khan Uul National Park.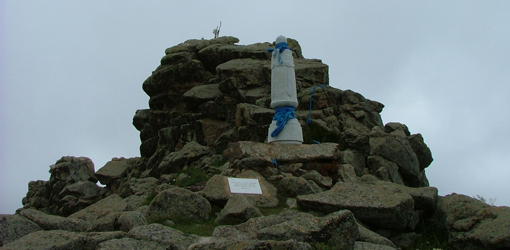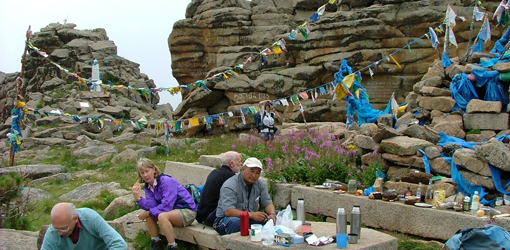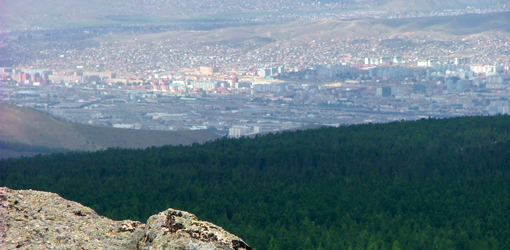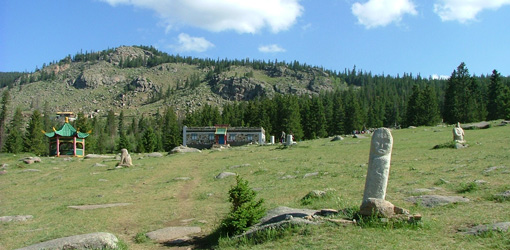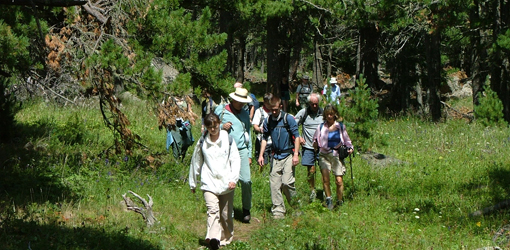 Bogd Khan Uul National Park for state victim gift belongs it to the UNESCO World culture heritage. by its cultural and universal cultural significance. In the south of the mountains Bogd Khan Uul was built a monastery 1750 for the reincarnation of Manzushri. Here worked 350 Lamas in 20 temple's. Up to the communist purge of 1930's studied the lamas astrology, philosophy and welfare medicine etc.
Also in the mountains Bogd Khan Uul were founded age-old prehistorically designs. Also you can find an ensemble of turkish man stone's from 6-7th century and the largest cauldron made of cupper, which has a volume of 1800 liter, a weight of 2tn. On the ruin of Manzushri monastery we built the main temple as a museum of the time.
The important part of trip is to visit a nomadsfamily, to be introduced of mongolian national dwelling Ger, to test milkproducts and more. Riding horseback is for everyone an amusing joy.
Highlights
Bogd Khan Uul National Park, ruine's of Manzushri Monastery, Nomadsfamily, Local landmuseum of Tuv province
Short Itenerary
Day 1 :

Drive to Bogd Khan Uul National Park.

Day 2 :

Visit Manzushri monastery.

Day 3 :

Hiking and drive to Ulaanbaatar.

Related destinations list

Day 1
Drive to National Park Bogd Khan Uul. Visit a local nomadic family introducing of mongolian national dwelling ger and learn about the nomadic lifestyle, and try traditional dairy products such as airag (mare's) fermented milk). Overnightstay in ger camp. (L/ D)
Day 2
After breakfast we drive to buddhist monastery Manzushri. in the east of Bogd Khan Uul mountains. Visit the monastery and explore more of land. Afternoon ride horseback nearby of camp. Overnightstay at camp. (B/ L/ D)
Day 3
After beakfast hiking around to take nice pictures from the mountains. Drive to visit the local landmuseum of Tuv province. Drive back to Ulaanbaatar. (B/ L/ D)

Tour Duration
2 nights / 3 days
Tour Price
Double Room: USD
Single Room: +USD
All Rates per person (+ GST)
Group Size
unlimited
Recommended time
From Juni till Oktober.
Included
* 3 day round trip from/to Ulaanbaatar
* Guiding in German or English language
* 2 nights at ger camp
* Transfer in Ulaanbaatar and all overland transportation (car/van/bus)
* Sightseeing in Bogd Khan Uul National Park
* Stop over tour
*Entry fees for National Park, Manzushri monastery
* Meals
Not included
gratuity, personal extras, International journey, visa fee, equipments and personal spending, single room charge in the hotel, travel insurance, tip, additional beverages and meals