Fishing Tours

Fishing in Huvsgul Area
14 days fishing tour at Huvsgul lake area.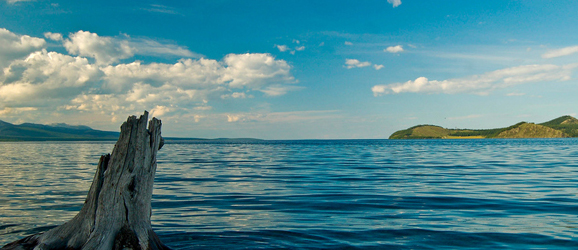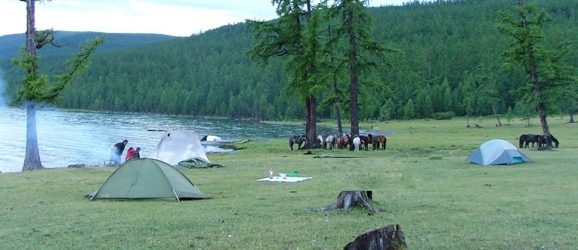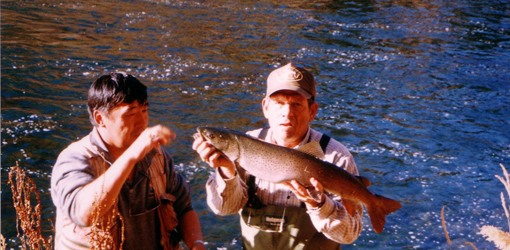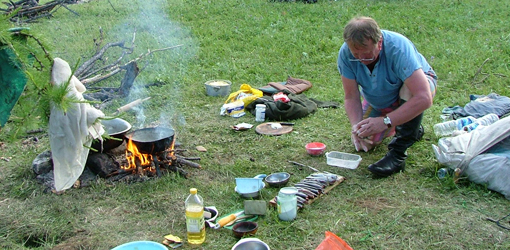 Fly fishing offers on the way an accompanying experience for fisher. They have the possibility with each throw to catch large Salmoniden under it also principal sample and perhaps the Huchu Huchu Taimen of your life. All are excellently suitable for wonderful fly fishing. This first-class Huchu Huchu Taimen of is generally casted only with fly and it is valid for all fish " catch and release". The Huchu Huchu Taimen loves large flies, best with many merged glitter effects. These attack it with preference wildly and the bit effected with large force. Not every casts will bring success. With the twisting intuitive feeling is necessary. Many Huchu Huchu Taimen go missing lost or the fly with their wild attack. Succeeds on the average landing with three to four fish contacts a Huchen. On the average the Huchen (Taimen) has 80 centimeters, but they grow up in that Mongolia to truthfully principal copies. The avarage length of 80 cm already is impressiv. Pretty often the fish are however over the meter border. The completely large copies reach a gigantic length of to 1.5 meters.
The Darkhad lowers is richly at fish in their about 300 small lakes and many rivers. The surrounding snow capped mountain Sayan and Horidol Saridag with their many pure and untouched mountain rivers making an impressive landscape. It is absolute dreamland for angler and photographs. For fishermen there are different rivers and lakes in the north such as Eg, Schischgid, or Delger and also Zagaan Nuur lake.
We will suggest 14 day fishingtoures. Our mutual co-operation makes possible to arrange an unforgettable fishing rod route for you.
Highlights
National Park Huvsgul lake, Man stone, Fishing, Nomads family, Renndeerbreeder, Shamans, Mongolian folklore.
Short Itenerary
Day 1 :

Arrivel. Hoteltransfer. Citytour

Day 2 :

Fly to Murun/Hatgal.

Day 3 :

Drive to start place

Day 4 :

Fishing

Day 5 :

Fishing

Day 6 :

Fishing

Day 7 :

Fishing

Day 8 :

Fishing

Day 9 :

Fishing

Day 10 :

Fishing

Day 11 :

Drive to Murun

Day 12 :

Fly to Ulaanbaatar

Day 13 :

Leisure and shopping.

Day 14 :

Departure

Related destinations list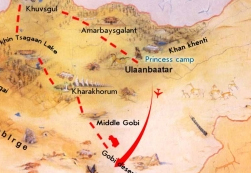 Day 1
Arrival in Ulaanbaatar. ****Hotel transfer. After Lunch start the city tour, including visit of Gandan Monastery, Zaisan Panoramahill, Sukhbaatar square and natural historical Museum. (L/D)
Day 2
After breakfast transfer to Chinggis Khaan airport fly to Murun. Have a lunch in Murun. Transfer to startplace campside. Overnighstay at tent. (B/L/D)
Day 3
Explore surrounding area and drive to start place. Start fishing day. Overnightstay at tent, following days also. (B/L/D)
Day 4
Fishingday. (B/L/D)
Day 5
Fishingday (B/L/D)
Day 6
Fishingday (B/L/D)
Day 7
Fishingday (B/L/D)
Day 8
Fishingday (B/L/D)
Day 9
Fishingday (B/L/D)
Day 10
Fishingday (B/L/D)
Day 11
After breakfast drive back to Murun/Hatgal. Overnightstay in a landhotel. (B/L/D)
Day 12
After breakfast return flight to Ulaanbaatar. Transfer to your Hotel. (B/L/D)
Day 13
Free time. Shopping for souvenirs. (B/L/D)
Day 14
Transfer for your departure. (B)

Tour Duration
13 nights / 14 days
Tour Price
Double Room: USD
Single Room: +USD
All Rates per person (+ GST)
Group Size
2 - 8 participants per tour
Recommended time
20.April-15.Juni and 15.August-01.October
Existing fish
Lenok, Baikal Omul, Huvsgul grayling, common minnow, spiny loach, eurasian perch, freshwater god, bearded stone loach, roach und arctic grayling.
Included
* 14 day round trip from/to Ulaanbaatar
* Guiding in German or English language
* 3 nights accommodation Ulaanbaatar at ****Hotel
* 1 night accommodation in Ger camp
* 9 nights accommodation in tent
* All overland transportation (Car/ 4WD Van / Bus)
* Welcome-Dinner
* Sightseeing tour in Ulaanbaatar
* Domestic flights to and back Ulaanbaatar
* Fishing tour
* Visit of UNESCO-Worldcultureheritage, monastry
* Visit of museum and folklore in Ulaanbaatar
* Transfers in Ulaanbaatar
* Meals
Not included
gratuity, optional tours and personal extras, International journey, visa fee, equipments and personal spending, single room charge in the hotel, travel insurance, tip, additional beverages and meals