National Parks
Wind of Gorkhi-Terelj National Park
Day trip to Gorkhi-Terelj National Park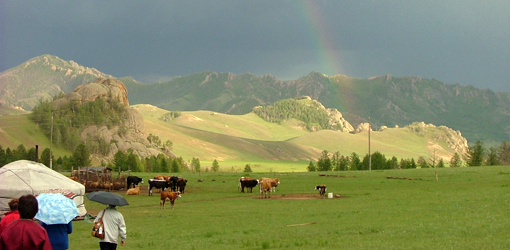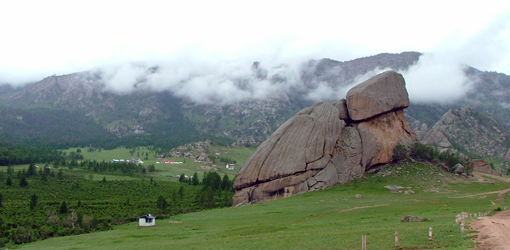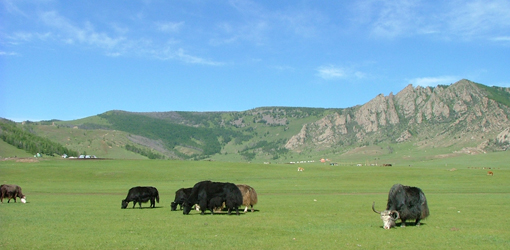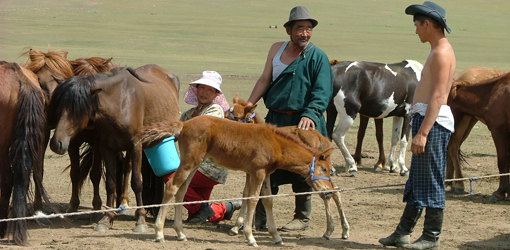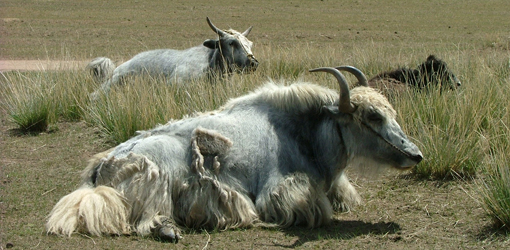 You will discover forests, ridges and lovely hill landscape by riding routes or also on some hiking. On green Edelweiss meadow, where you explore wild flowers and also different butterfly, you find always a fantastical panorama for photos. The fairy tale beauty of this region becomes the lasting experience. The area is a popular visited area also for mongolians.
The important part of trip is to visit a nomadsfamily, to be introduced of mongolian national dwelling Ger, to test milkproducts and more. Riding horseback is for everyone an amusing joy.
Highlights
Gorkhi-Terelj National Park, Nomadsfamily
Short Itenerary
Day 1 :

Drive to Gorkhi-Terelj National Park

Related destinations list

Day 1
Drive to Gorkhi-Terelj National Park with a stopover en route at turtle rock for sightseeing. Visit a local nomadic family , introducing of mongolian national dwelling ger and learn about the nomadic lifestyle, and try traditional dairy products such as airag (mare"s fermented milk). Possibility for short horseback riding or to hiking to the panorama point. Drive back to UB. (L)

Tour Duration
1 day
Tour Price
All Rates per person (+ GST)
Group Size
unlimited
Recommended time
From Juni till Oktober.
Included
* 1 day round trip from/to Ulaanbaatar
* Guiding in German or English language
* All overland transportation (car/van/bus) and transfer in Ulaanbaatar
* Sightseeing in Gorkhi Terelj National Park
* Horse riding hours
* Visit a nomadsfamily
* Meals
Not included
gratuity, personal extras, International journey, visa fee, equipments and personal spending, single room charge in the hotel, travel insurance, tip, additional beverages and meals