Nomads life style
Become a nomad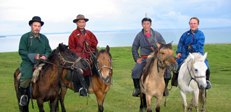 You live with the nomads for a while to figure out how the real nomadic life is like. This trip is free for your choice. That is, there is no organized daily program, but you live with the nomads, work with them in everyday activities or follow your interests, and in this way explore a lot of hidden nomadic culture.

Explore nomads world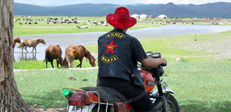 You drive through the country and can spend often much time with the local nomadic family to explore their life. Everyday food of nomads is based on organic products. The life of the nomads runs between two suns without hassle. To breed the animals is their main task, which is really enjoyable.