Photo tours
Sand and lake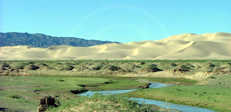 Particularly, you rate interestingly our photo safaris. The nomads life cannot be lost completely from the way. You don't only make vacation, but also make a film or photo shooting. Here we have long experiences of many years, from which already Fernweh program of BR, JWW etc. from Germany profited in co-operation with us making the spectacular videos of mongolian wild animals, hunting eagles and tourism promoted films in mongolia.

Incredible beauties of Mongolia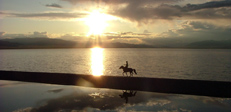 The country looks endless large. To the selected beautiful places you drive by changeable landscapes with incredible panoramas. Many historical places, monasteries, ruins also the everyday life of nomads, unexpected happening of wild animals and multicolored flower world are inseparable parts of our photo safari. We never miss a beautiful moment in our way. This photo safari take you to the most important interesting highlights of the country.